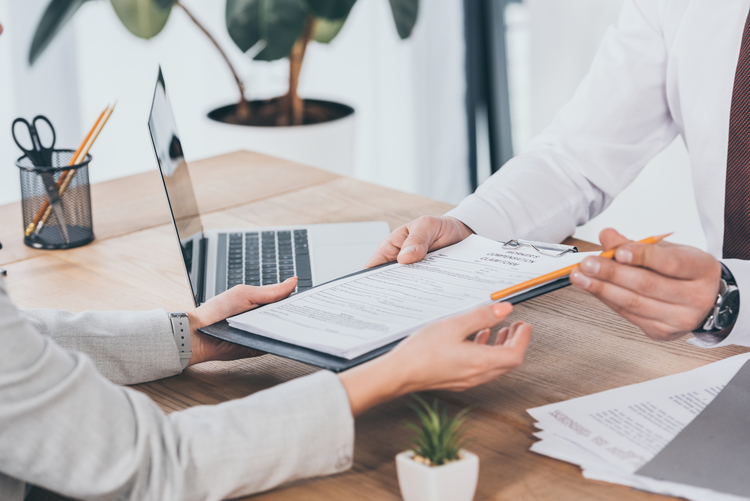 Life insurance provides financial stability to your family and your loved ones after you pass away. It is a long term investment and acts as a security blanket for your family. Life insurance is a contract between the insurance provider and an insurance policyholder. It guarantees to pay the designated amount of money to the beneficiary in case of the insured person's death. If you're the sole breadwinner of your family, a life insurance plan should be an important part of your investment portfolio. With different policy types, head-scratching terminologies, and riders, it can be difficult to decipher what makes the most sense for your financial situation.

There are two kinds of life insurance policies, whole life insurance plans, and term insurance plans, which cater to your diverse needs. Based on your future goals and financial requirements, you can choose any of the two plans. But before that, let's take a look at the differences between both of these plans.
Difference Between Term Life Insurance Plan and Whole Life Insurance Plan
Whole Life Insurance and Term Life Insurance Plans offer the most comprehensive and basic life insurance coverage. Term insurance protects you for a limited number of years, while whole life insurance provides lifelong protection until the policyholder dies or it is canceled. With a good coverage amount and a low premium, term insurance is a must-have. It, however, doesn't offer any maturity benefits. On the other hand, whole life insurance provides both savings benefits and a death benefit. This policy lasts for your entire life, and you get a designated amount when you decide to discontinue the policy. Life insurance Michigan offers protection with maturity benefits and flexible payment rates.
Some whole life insurance plans allow you to withdraw small amounts of money from your policy while it is active. It is typically not taxed and is called a cash-value withdrawal.

Can You Withdraw Cash Value From Your Life Insurance
If you have term life insurance, it won't have a cash value, and therefore you won't be able to withdraw cash from it. But if you have life insurance with cash value, you can withdraw this cash value. You need to request a withdrawal from your insurance company and complete some paperwork for the life insurance company to process your withdrawal request.
Ieuter Insurance Group provides you with a range of life insurance options. Over the years, the company has expanded its product coverage to provide its clients access to wider protection. We offer you specialty insurance products as well as health and life insurance products. We also offer personal insurance products like boat insurance, auto insurance, classic car insurance, flood insurance, earthquake insurance, homeowner insurance, motorcycle insurance, and landlord insurance. We are dedicated to fulfilling our customers' needs and act with character, integrity, and accountability to help you protect your family.
Ieuter Insurance Group
Address: 414 Townsend St Midland MI 48640
Phone: (989) 835-6701