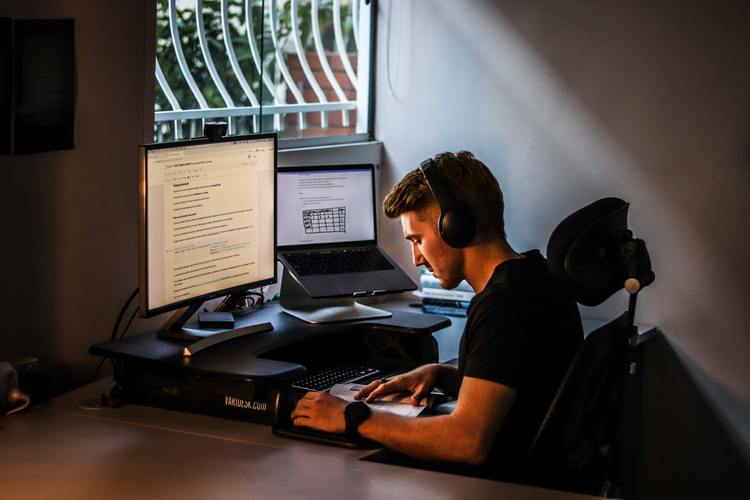 Have you ever heard of Sitting Disease? Most of us working in an office setting (students, commuters, etc.) are sitting too much. The average American sits 11 hours per day, and the cost is high and presents itself in medical costs, lack of productivity, disease, and death rate.
Sedentary lifestyles are responsible for $24 billion in direct medical spending.

300,000 deaths occur annually due to inactivity.

20% of all deaths of people over 35 are attributed to a lack of physical activity.

Lower Metabolism

Osteoporosis

Increased risk of dementia, depression, and anxiety
We need to move more and think of ways we can increase our N.E.A.T (non-exercise activity thermogenesis). Some strategies to increase movement include investing in a stand-up desk and taking frequent brisk walks, playing with your kids, doing housework and yard work, and walking the dog.You will feel better and be more productive, and you'll probably save money in health care costs in the long run as well.
Ieuter insurance Group provides you with a wide range of insurance options. Over the years, our company has expanded our product coverage to provide our clients access to wider protection. We offer you specialty insurance products as well as health and life insurance products. We also offer personal insurance products like boat insurance, auto insurance, classic car insurance, flood insurance, earthquake insurance, homeowner insurance, motorcycle insurance, and landlord insurance. We are dedicated to fulfilling our customers' needs and act with character, integrity, and accountability to help you protect your family.
Ieuter Insurance Group Address: 414 Townsend St Midland MI 48640 Phone: (989) 835-6701
Facebook Twitter Linkedin Youtube Instagram
.