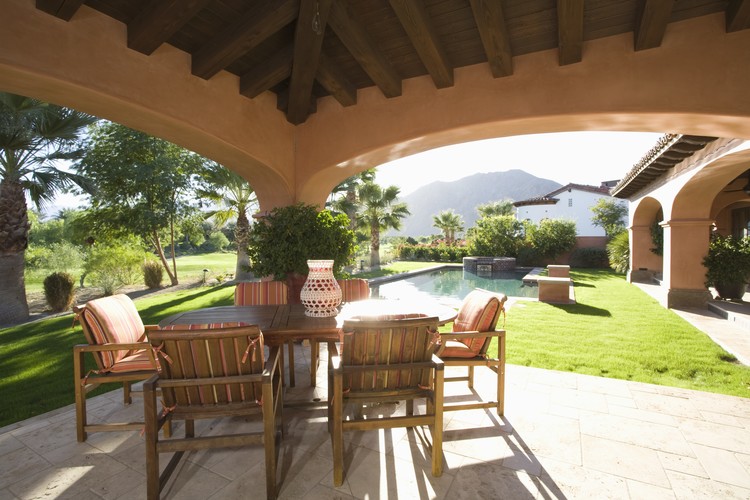 Your home provides security, joy, privacy and shuts out the noise of the world. Whether your home is big or small, it's still your sanctuary. Buying homeowners insurance is the best way to safeguard your greatest asset. Homeowners insurance ensures that you're not destabilized by events such as burglaries, fire accidents, and severe weather. Depending on your policy, the insurance coverage may include the entire building, your belongings, secondary structures, personal liability in case you injure or damage someone else's property, and medical costs. If you're looking for a quality insurance company in Michigan, you can check out Ieuter Insurance Group.

Homeowner's insurance not only safeguards your home, but most banks and lenders need you to have it. The following are some of the things that you can do to reduce the cost of homeowners insurance.
1. Increase Your Deductible
A deductible is a sum that you are obligated to pay out of your pocket before you're eligible to file a claim. When you raise your deductible, you will be able to lower premium payments, and so you get to save money. Therefore, you will need to have sufficient savings that enable you to absorb a large expense on your own before filing a claim.
2. Improve Home Security
When your insurance company calculates your risk score, one of the areas they look for is your investment in home security. If your home is susceptible to security issues, the assessors will most likely attribute your home as riskier and therefore, you will be charged higher premium payments. You can save money by improving your home security. The extent of money you can save depends on the level of home security you have. Low-level home security systems like smoke detectors are entitled to low discounts, but sophisticated home security systems like fire sprinklers and virtual surveillance can entitle you to big discounts.
3. Avoid Small Claims
Any type of loss can make you anxious and cause you to want compensation. But if we are talking about minor losses, you might want to cover them with your funds. This helps you lock more discounts, as most insurance companies reward policyholders that remain claim-free with varied discounts.
4. Home Improvements
With most insurance companies, the more you improve your home, the more discounts you are entitled to. For instance, if you buy impact-resistant roofing, it means that your home is more resistant to damage by fire, accident or hailstorm hence discounts on the comprehensive insurance. When you make significant home improvements, it's therefore prudent to request an inspection of your home so that you might be able to get these discounts.
5. Combine Your Car and Home Insurance
If you buy several insurance policies from one company, it's a clear sign that you are a loyal customer. Most insurance companies reward these types of customers with discounts. You may want to explore how to bundle your auto and home insurance to receive discounts from your insurance company. In any case, it's much better to deal with one insurance company as opposed to several.
6. Improve Your Credit Score
In many states, insurance companies consider your credit score when analyzing your risk potential. If you have poor credit, insurance companies typically consider you high risk, which can drive up your premium payments. If your credit score is bad, you can look for errors and have them fixed. But ultimately, you will need to work on improving your credit score so that you'll be eligible for discounts.
7. Minimize High-Risk Items
High-risk items typically have great value and can drive up your premiums. You can minimize the premium payments by reducing high-risk items stored in your house. Some of the common high-risk items include antiques, precious stones, and musical equipment.
8. Minimize Flood Risk
Flood damage is one of the leading insurance claims for homeowners. If your home is located in an area prevalent with floods, the premium payments will typically be high. But one of the ways to reduce the premium payments is by making your home less vulnerable to floods. You may do this by investing in products like flood barriers. These investments will make your home less vulnerable to floods and help reduce your premium payments.
9. Eliminate Old Structures
If dilapidated structures are standing on your property, It is advisable to get rid of them. They not only make your policy costly but they can potentially lower the aesthetics of your home. Old structures that are neglected can attract rodents and pests that can potentially exert property damage and also harm your family.
Some common rodents and pests that hide out in old buildings include bees and rats, and rodents can attract snakes, which would be a new level of pain for most homeowners. You can ask for a discount when you get rid of old structures on your property.
10. Eliminate Land from the Policy
Is the land on which your property sits included in your policy? If that's the case, you might want to exclude it from the insurance policy. The biggest priorities are typically your home, belongings, and important structures. The inclusion of land would unnecessarily make the policy costly. However, before terminating land insurance, it's important to discuss with your agent so that you might get the whole context and avoid costly regrets.
11. Clear Large Shrubs and Trim Trees near Your House
If you live in an area prone to fire accidents, the fire insurance may be high. But you can look for a discount by getting rid of natural combustibles that surround your home. You may have to uproot shrubs and trim trees to create more space at your compound and minimize fire risk.
12. Be Mindful of Your Dog Breed
Dogs are our loyal fur friends. The majority of the homeowners settle for a cute family dog. Some insurance companies have a list of dog breeds that would drive up your premium payments. Typically, insurance companies don't favor aggressive dog breeds. And so, you might want to be careful about the type of dog you own.
Investing in homeowners insurance policies is the best way of guarding your home and valuables. You can rely on Ieuter Insurance Group for quality insurance coverage. Check them out: https://www.ieuter.com/
Ieuter Insurance Group
414 Townsend St
Midland MI 48640
(989) 835-6701
Find us on Social Media
https://www.linkedin.com/company/ieuter-insurance-group/

https://www.youtube.com/channel/UC1Qcp-Ln\_loMGZXY5TrUimg
https://www.instagram.com/ieuterinsurance/
https://twitter.com/ieuterinsu...
https://www.facebook.com/ieute...