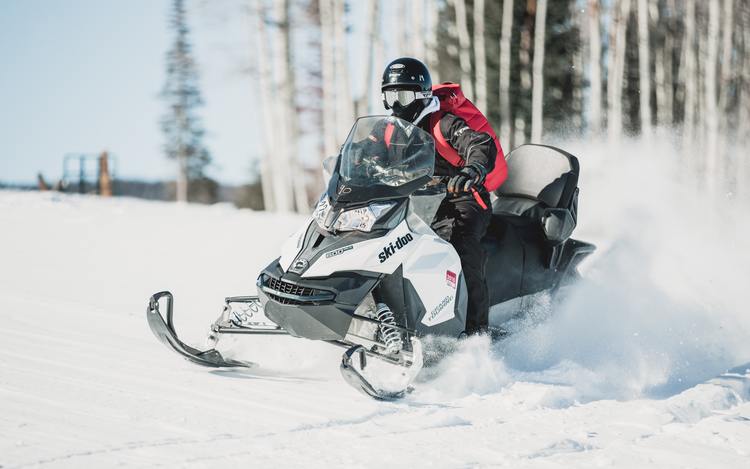 We've finally got a good bit of powder on the ground, and snowmobile enthusiasts are ready to jump on the sled and have some fun.
To keep yourself safe, there are precautions you need to take to ensure your safety and the safety of those around you.

Here are some basic tips to follow:
Wear proper snowmobile attire including a helmet

Don't ride alone

Make sure your snowmobile is in good working condition

Never ignore the posted speed limits for an area, as well as all other trail signs

Operate in a single file when crossing frozen bodies of water

Follow other riders at a reasonable distance

Never pull over on a turn or curve. If you need to stop along a trail, pull over to the right side of the trail and only on straight stretches

Never ride while impaired by drugs or alcohol

Inform someone about your plans and check the weather forecast before you depart
In Michigan, snowmobile safety training is recommended for all snowmobile operators, and required for operators between the ages of 12 and 17 years.
Call us for the right insurance protection before you hit the trails! Stay safe and have fun!
Ieuter insurance Group provides you with a wide range of insurance options. Over the years, the company has expanded its product coverage to provide its clients access to wider protection. We offer you specialty insurance products as well as health and life insurance products. We also offer personal insurance products like boat insurance, auto insurance, classic car insurance, flood insurance, earthquake insurance, homeowner insurance, motorcycle insurance, and landlord insurance. We are dedicated to fulfilling our customers' needs and act with character, integrity, and accountability to help you protect your family.

Ieuter Insurance Group Address: 414 Townsend St Midland MI 48640 Phone: (989) 835-6701
Facebook Twitter Linkedin Youtube Instagram