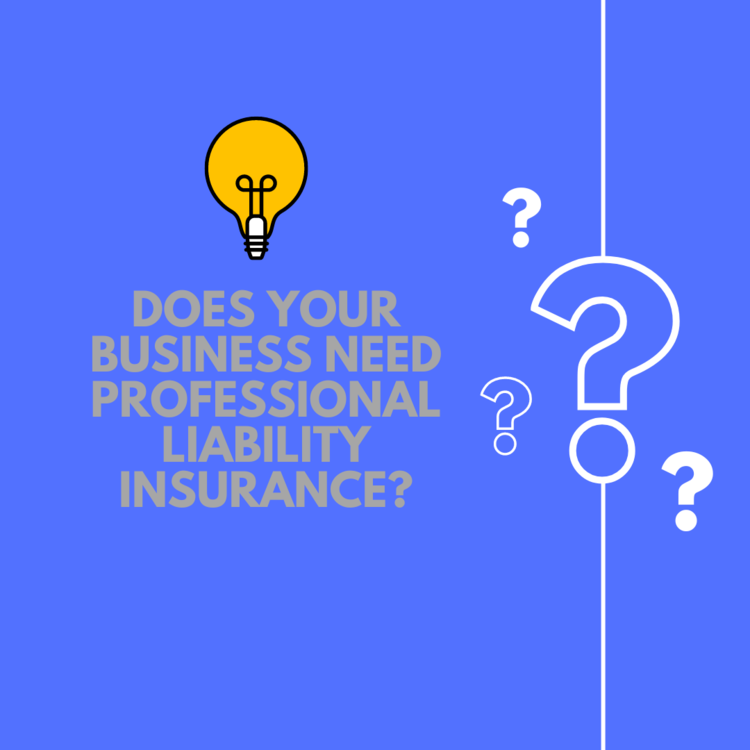 Professional Liability is a type of business insurance policy that provides coverage for businesses and professionals to protect against claims for negligence or errors and omissions. Individuals with an area of expertise such as doctors, lawyers, accountants, or other professionals who contract their services to clients should consider carrying this type of insurance policy. General Liability policies typically do not cover claims from negligence, malpractice, mistakes, or misrepresentation from a company for individual. This is a common misconception where people can fall short on having the proper insurance coverage. You can think of General Liability as covering more physical type risks whereas Professional Liability covers more abstract risks related to your business profession.
Carrying Professional Liability Insurance can also be less expensive than you might think, as most policies range from $500 - $1,500 per year depending on the type of business and its size. That's a whole lot more cost effective than legal fees from having to go to court. Starting a policy is quick and easy, if you're a business-owner call our office today and speak with one of our agents on how to better protect your and your business!
Your Friends In The Insurance Business at Midland's Ieuter Insurance Group can answer your insurance coverage questions.
For all your insurance needs, visit us at https://www.ieuter.com
Ieuter Insurance Group - 414 Townsend St Midland MI 48640
(989) 487-1758
Social accounts:
https://www.facebook.com/ieuterinsurancegroup/
https://twitter.com/ieuterinsurance
https://www.linkedin.com/company/ieuter-insurance-group/