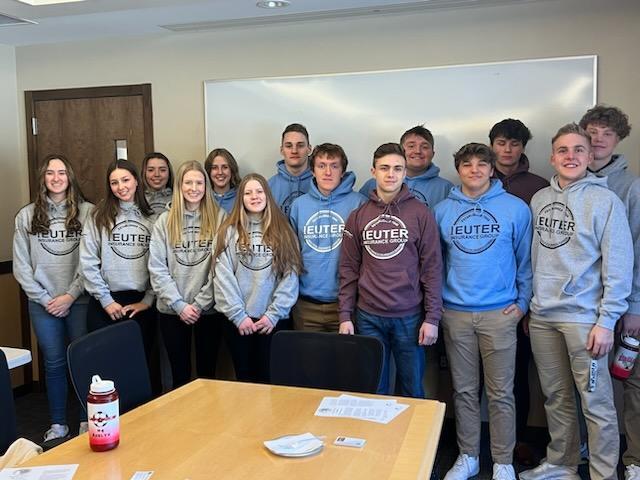 Your Friends In The Insurance Business at Ieuter Insurance Group were delighted to provide job shadowing this week for the participants in Northwood University's Insurance Leadership Academy for high school juniors and seniors, which offers participants 12 transferable Northwood University credits.
We shared a pop quiz with them covering some of the questions people should ask before determining whether they need an independent insurance agent or if they can purchase their insurance online. Can you answer all the questions? Here it is:
1 If your neighbor's healthy tree falls on your house, who is responsible?
2. If a friend rear ends you at a stop sign, who pays for your car's damage?

3. If water comes in your window of your home, does your water back up pay
4. If you are riding in my car and I crash, who pays for your medical bills?
5. Do you have coverage for libel and slander on your homeowners when you email and yell that your kids' coach is the worst?
6. If you hit an object on the road while driving, is it your comprehensive or collision deductible that applies?
7. If someone drinks too much at your house and they get into an accident on the way home, are you covered if you get sued?
8. You rent a snowmobile and crash it and there is no contract saying you are required to carry insurance. Does your homeowners or umbrella pay?
9. Your Child moves out of the house and isn't going to college. Are they covered on your home and auto?
10. Do you need Cyber Insurance?
Your Friends In The Insurance Business at Midland's Ieuter Insurance Group can answer your insurance coverage questions.
Ieuter Insurance Group: 414 Townsend St., Midland MI 48640
(989) 487-1758
Social accounts:
https://www.facebook.com/ieuterinsurancegroup/
https://twitter.com/ieuterinsurance
https://www.linkedin.com/company/ieuter-insurance-group/
https://www.instagram.com/ieuterinsurance/