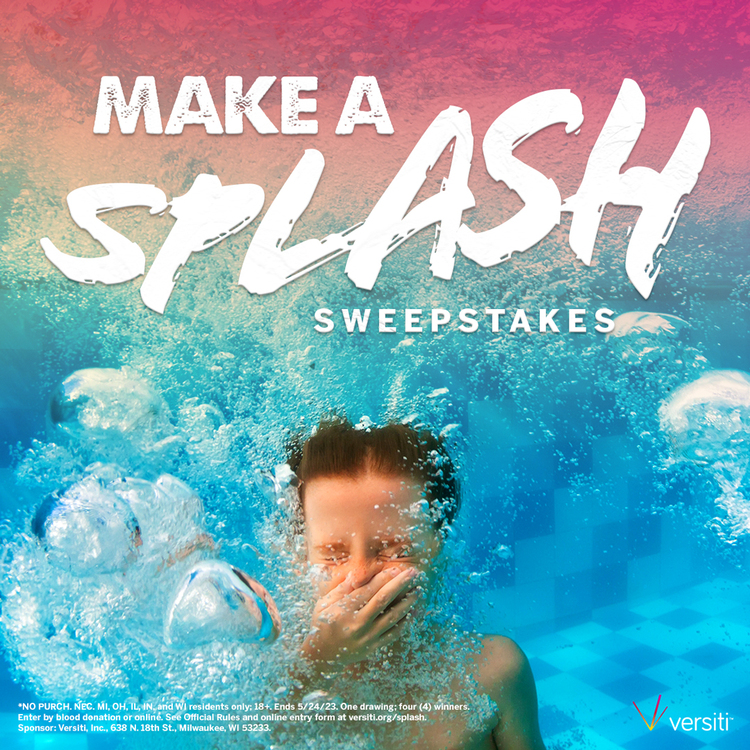 Did you know it takes less than 15 minutes to save a life (or lives) as a blood donor? Donation times typically run between 8 and 10 minutes and make such a crucial impact on community health.
Sign up for your preferred donation time HERE!
Donating warms your heart, and donors participating in the Ieuter Insurance Group May 23 blood drive are also eligible to enter the Versiti Blood of Michigan Make a Splash Sweepstakes, which will help winners and their families cool off with a water park adventure this summer! Learn more about the contest here: https://versiti.org/ways-to-ghttps://versiti.org/ways-to-give/promotions-sweepstakes/make-a-splash-sweepstakesi...
Please pass the word along to your friends and colleagues who like to make a difference and know how important and impactful blood donation is!
Your Friends In The Insurance Business at Ieuter Insurance Group are committed to making a difference in our community and for our clients. For all your insurance needs, visit us at https://www.ieuter.com
Ieuter Insurance Group - 414 Townsend St Midland MI 48640
(989) 487-1758
Social accounts:
https://www.facebook.com/ieuterinsurancegroup/
https://twitter.com/ieuterinsurance
https://www.linkedin.com/company/ieuter-insurance-group/
https://www.instagram.com/ieuterinsurance/