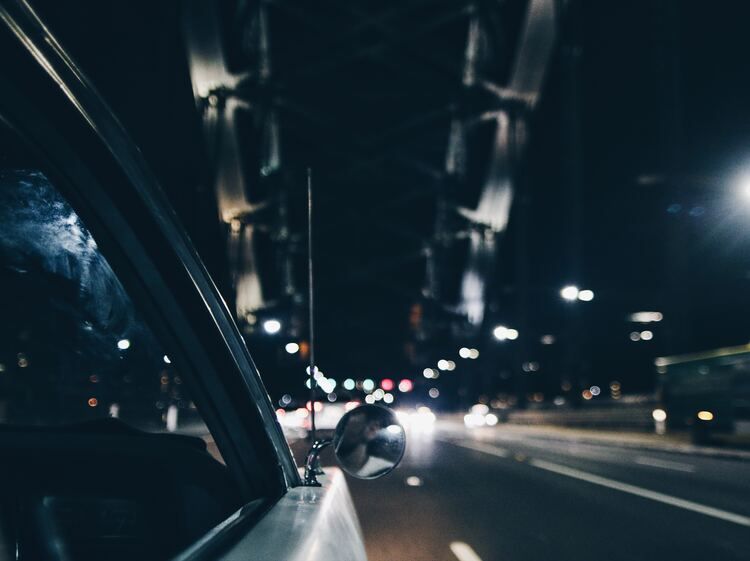 Nighttime driving can be riskier at any age but seems to have the most impact on the elderly and young, inexperienced drivers. However, there are things you can do to keep your nighttime driving as safe as possible. As the days grow shorter, more people are driving in the dark. Take these precautions to say safe:
1) Reduce your speed. Drive at a comfortable speed, within reason, to allow additional time to see and react to hazards.
2) Reduce glare. If you wear corrective lenses, adding an anti-glare feature to your prescription is helpful.
3) Minimize the amount of light in the cabin/dashboard, and don't forget ... not only is it dangerous to have a phone in your hand while driving, as of June 2023, it's now illegal in the State of Michigan.
4) Use your high beams whenever possible. If there is no one in front of you and no oncoming traffic, use the high beams to better illuminate your path.
5) And most of all, avoid nighttime driving when you are drowsy or fatigued.
Be alert and stay safe!
Your Friends In The Insurance Business at Midland's Ieuter Insurance Group can answer your auto insurance coverage questions.
For all your insurance needs, visit us at https://www.ieuter.com
Ieuter Insurance Group - 414 Townsend St Midland MI 48640
(989) 487-1758
Social accounts:
https://www.facebook.com/ieuterinsurancegroup/
https://twitter.com/ieuterinsurance
https://www.linkedin.com/company/ieuter-insurance-group/ https://www.instagram.com/ieuterinsurance/
(Photo by ZACHARY STAINES on Unsplash)