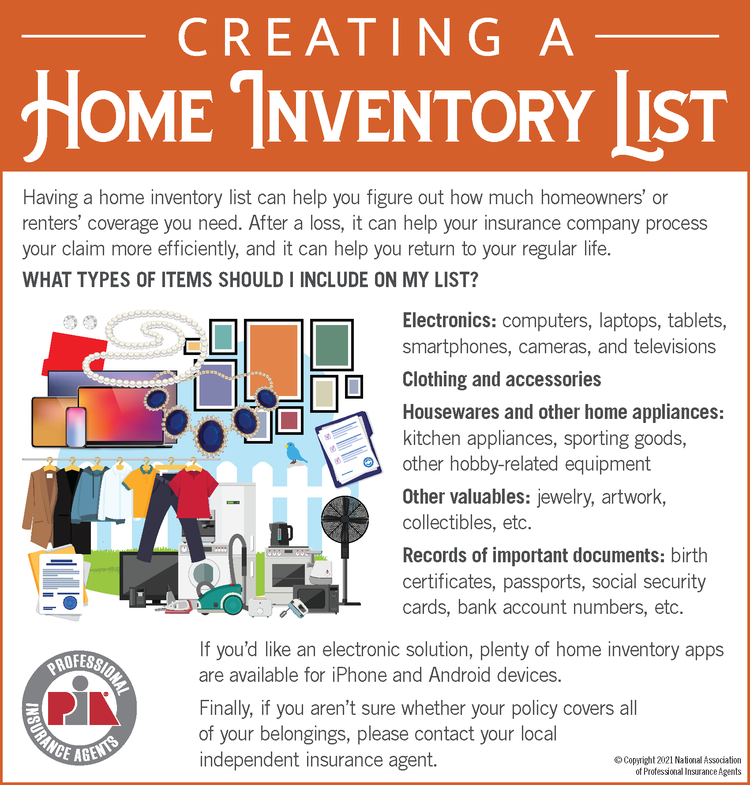 Did you resolve to be more organized this year? One of the most important ways to do this and to make sure you're covered in an emergency is to update your Home Inventory list. There are some great apps that can help you keep all these details together, which is incredibly helpful when an emergency strikes.

As you're working on your list, you may notice that you made some major purchases over the holidays -- don't forget to reach out to Your Friends In The Insurance Business and add them to your policy!
Your Friends In The Insurance Business at Midland's Ieuter Insurance Group can answer your home insurance and other insurance coverage questions.
For all your insurance needs, visit us at https://www.ieuter.com
Ieuter Insurance Group - 414 Townsend St Midland MI 48640
(989) 487-1758
Social accounts:
https://www.facebook.com/ieuterinsurancegroup/
https://twitter.com/ieuterinsurance
https://www.linkedin.com/company/ieuter-insurance-group/
https://www.instagram.com/ieuterinsurance/