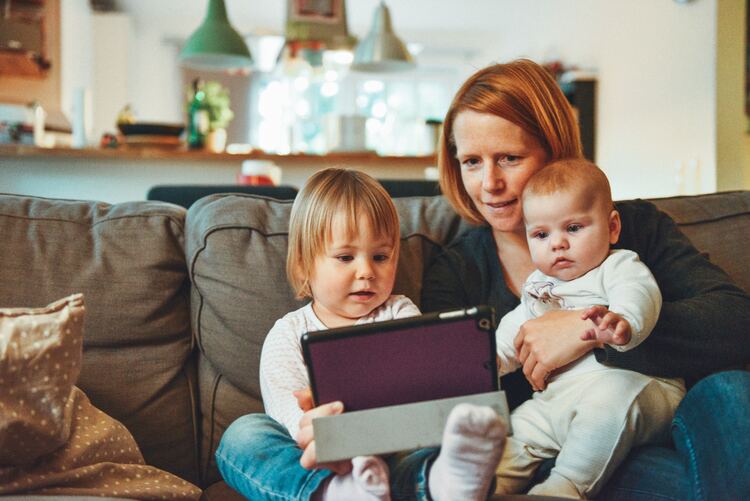 Why does a stay-at-home parent need life insurance? This is a question that we frequently get asked when discussing life insurance policies with our clients. Many people think of the income that a working parent brings in and they want to make sure that they are covered if something were to happen to that income. However, the financial value of a stay-at-home parent is often overlooked.

Growing up, this blogger's dad worked full time and brought in the main income for our home and my mom stayed home with my brother and me. When they met with a financial advisor, they questioned why my mom would need a life policy if she "doesn't work". I put that in quotes because being a stay-at-home parent is a lot of work. The financial advisor pointed out all the costs that my father would have if my something were to happen to my mom.

The main thing was the cost of childcare. While my mom didn't bring in an actual paycheck, she saved our family a considerable amount of money that would have been spent on childcare. If something happens to a stay-at- home parent, it is important to have a life policy because they are more fiscally valuable than most people realize.
Life insurance is so important for everyone to have, especially stay-at-home parents.
Your Friends In The Insurance Business at Midland's Ieuter Insurance Group can answer all your insurance coverage questions.
For all your insurance needs, visit us at https://www.ieuter.com
Ieuter Insurance Group - 414 Townsend St Midland MI 48640
(989) 487-1758
Social accounts:
https://www.facebook.com/ieuterinsurancegroup/
https://twitter.com/ieuterinsurance
https://www.linkedin.com/company/ieuter-insurance-group/
https://www.instagram.com/ieuterinsurance/
Photo by Alexander Dummer on Unsplash