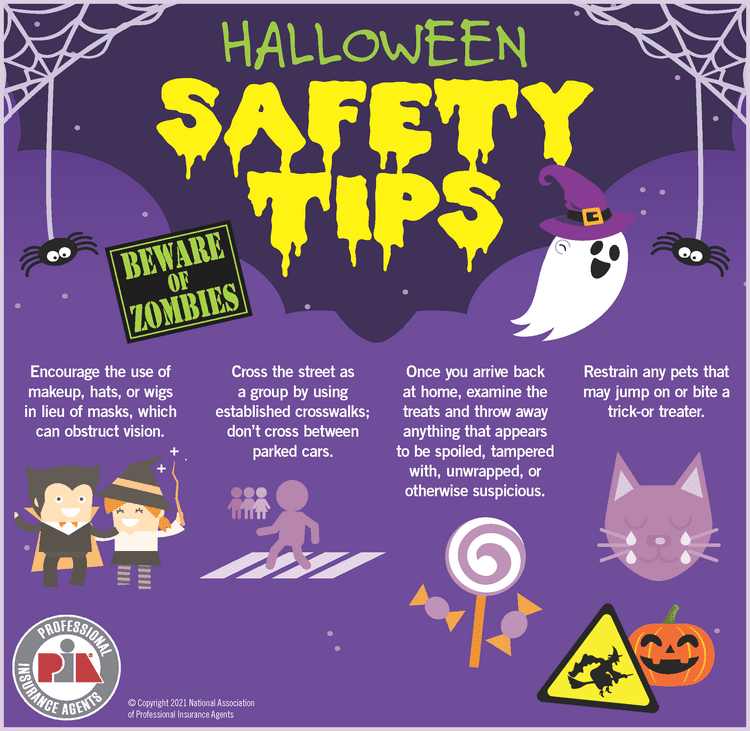 Are you ready for ghosts and goblins that could visit YOUR home on Halloween? Have a safe Halloween with these tips:
*Encourage the use of makeup, hats, or wigs in lieu of masks, which can obstruct vision.
*Cross the street as a group by using established crosswalks; don't cross between parked cars.
*Once you arrive back at home, examine the treats and throw away anything that appears to be spoiled, tampered with, unwrapped, or otherwise suspicious.
*Restrain any pets that may jump on or bite a trick-or treater.
It can be spooky not knowing if you've got the insurance coverage you need, but Your Friends In The Insurance Business at Midland's Ieuter Insurance Group can answer your insurance coverage questions.

For all your insurance needs, visit us at https://www.ieuter.com
Ieuter Insurance Group - 414 Townsend St Midland MI 48640
(989) 487-1758
Social accounts:
https://www.facebook.com/ieuterinsurancegroup/
https://twitter.com/ieuterinsurance
https://www.linkedin.com/company/ieuter-insurance-group/ https://www.instagram.com/ieuterinsurance/